Feedback & Complaints
Foundation House is committed to providing high-quality services and meeting your needs. We value your feedback, including complaints. We can always improve, and we will listen to and learn from our clients and service users.
We take complaints seriously and aim to resolve them quickly and fairly.
What can you complain about?
You can complain about any aspect of the service we provide. For example, you may:
be dissatisfied with a service you have received
be dissatisfied with the behaviour or attitude of a Foundation House staff member
believe there has been a breach in confidentiality
How do you complain?
You may complain in person, over the telephone, or in writing. Our phone number is (03) 9389 8900.
You may like to start by discussing your complaint with one of our staff members.
If your complaint cannot be satisfactorily resolved through discussion, you can complete our Complaints Form (PDF). You can ask someone to help you complete the form – this can be a Foundation House staff member.
A parent/guardian can use this form to make a complaint in relation to their child.
Please return the form in person or by post, fax or email to:
What happens if you make a complaint?
We are committed to listening to you and responding to your concerns. When handling complaints we will:
provide information that is helpful, accurate, and easy to understand
be courteous and considerate in our communication
promptly refer requests to the appropriate person
respond to requests within a reasonable time
keep you information of progress or delays in investigating to your complaint
What happens after you lodge the complaint form?
We will investigate and respond to your complaint within a reasonable period and generally within 30 days. We may need to ask you for more information and we may propose a resolution to your complaint.
Do you need to give your name?
No, but if you would like to hear back from us we need your name and contact information. Depending on the nature of your complaint, if you don't tell us your name we may not be able to fully investigate your complaint.
What if you are not satisfied with the response to your complaint?
If you are not satisfied with our response, at any stage, you can contact the Australian Information Commissioner (for privacy-related complaints) or the Victorian Health Services Commissioner (for complaints related to provision of health services and handling of health information):
Australian Information Commissioner
Phone: 1300 363 992
Post: GPO Box 5218, Sydney NSW 2001
Victorian Health Complaints Commissioner
Free interpreter access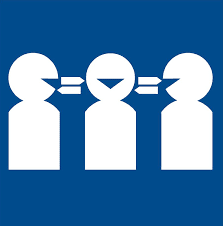 Phone 131 450.