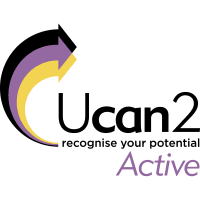 Ucan2 Active is a 10-week work-readiness program specifically for young people not currently engaged in education, training or employment.
The program is delivered in collaboration with local government, training and employment, or community organisations and:
Provides support
Builds social connections
Develops work skills
Provides opportunities such as work experience placements, volunteer placements or part-time work
The Ucan2 Active delivery team plan, develop and coordinate the program at the local level, initiating and supporting referrals for participants requiring extra support.
Beyond Ucan2 Active
On completion of Ucan2 Active, follow-up sessions continue to support participants to transition into education, training and employment.
Queries
Kudzanayi Chirenje (KC)
Ucan2 Program Coordinator
Anne Clifford
Ucan2 Business Partnerships Coordinator
Explore
Brochures
Stories & Reflections